A father and his one-year-old son were desperate to find a place to stay after they ended up on the street. Their circumstances were dismal until a stranger crossed their path.
A man relocated from New York to Colorado in 2015, hoping to provide a better life for his young son. He arranged a job and a place to stay, but the accommodation fell through.
James Moss found himself on the streets with his one-year-old son, Zhi. Despite their circumstances, he had hope and shared that people extended kindness toward him.
A LIFE-CHANGING ENCOUNTER
When a stranger approached him and asked him a few questions about kindness, he never knew it was the start of a life-changing encounter.
Philanthropist, Leon Logothetis, was on a mission to spread kindness worldwide when he saw Moss for the first time. Their chance meeting had a ripple effect that neither could have foreseen.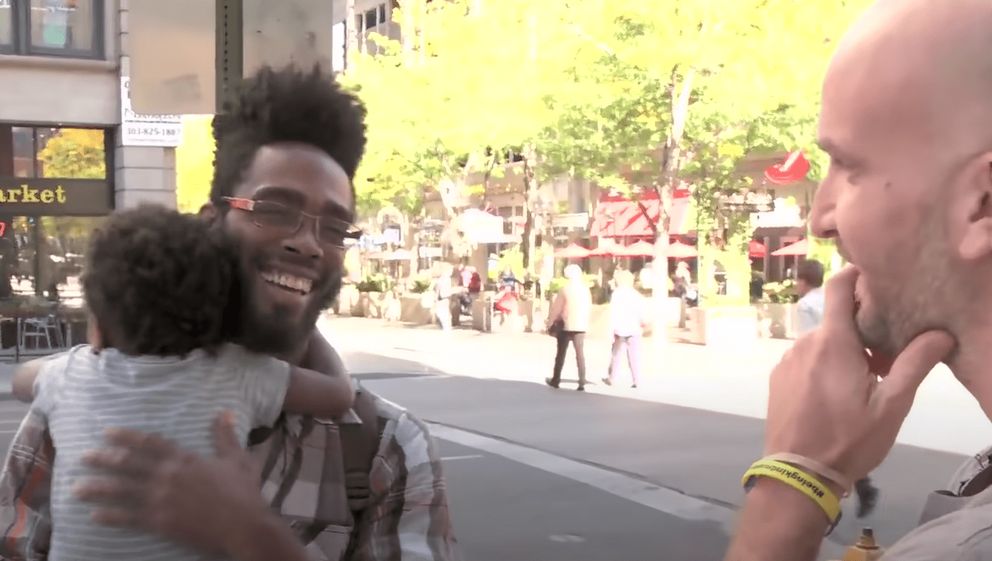 EVERYTHING WAS FALLING APART
Moss shared that things initially went from bad to worse after their move. He said: "It seemed like everything I was trying to do was falling apart." However, fate had other plans for the father and son duo.
The men did not realize that their chance meeting was only the start of an unbelievable story.
During their discussion, Logothetis discovered that Moss was homeless, and he was stunned by the father's willingness to talk about his pain and suffering.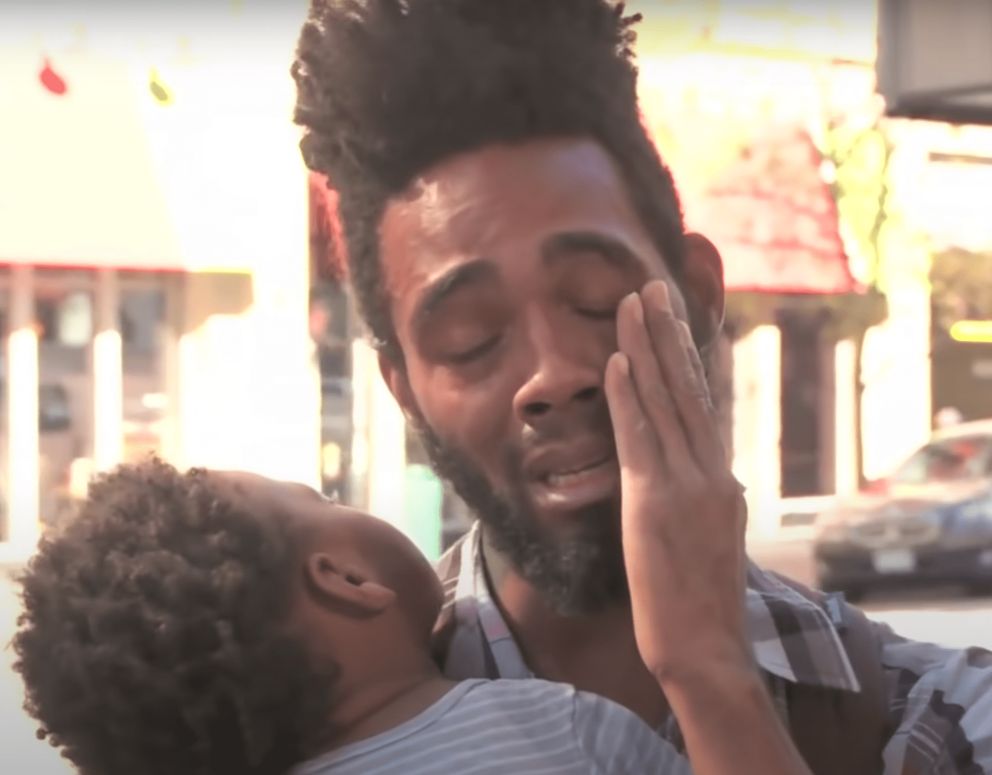 THE GENEROUS DONATION
To thank Moss for his vulnerability and willingness to share, Logothetis surprised him with a generous donation. He handed him $1,000 and a seven-night stay in a hotel.
Moss was speechless and embraced Logothetis with tears streaming down his face. He repeatedly thanked him and later called him an angel in the sky.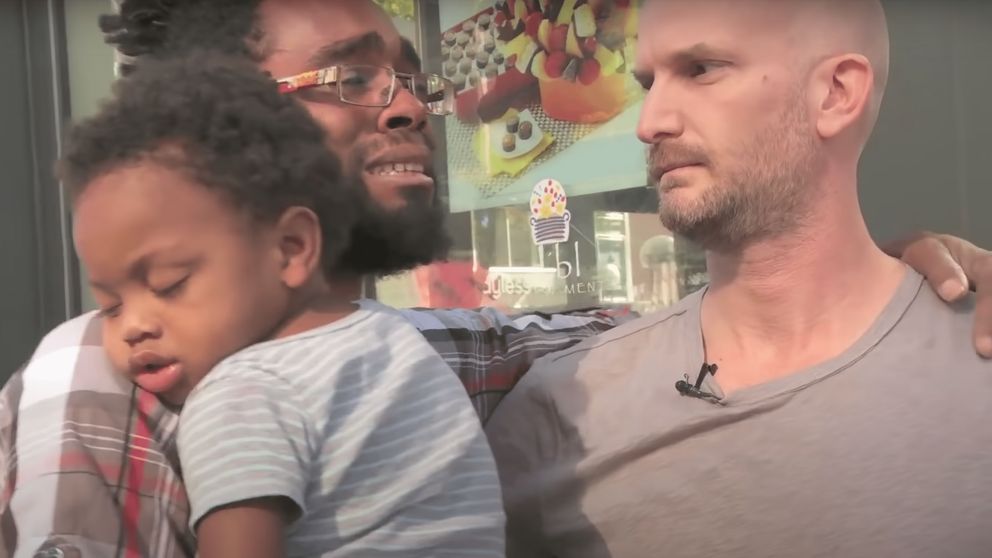 OTHERS ALSO WANTED TO HELP
The men did not realize that their chance meeting was only the start of an unbelievable story. When people heard about Moss, they instantly wanted to help, and a woman set up a GoFundMe page for him and his son.
Moss was astonished by the widespread attention. He expressed:
"Phenomenal. Unbelievable. It took off. I was like, 'Are you serious?'"
A HEARTFELT MESSAGE OF THANKS
Over $30,000 had streamed in for the father and son in four days. Thanks to netizens' generosity, Moss's entire life turned around, and he was able to work toward his goal of providing a better life for his child.
He thanked all of his supporters for their donations in a touching video. Moss said: "I love you all. You are like family to me right now."
THE ONLINE REACTION
The display of kindness touched the online community. One user wrote: "He's an amazing father! When he started crying, I couldn't help it; I was brought to tears."
Another added:
"Beautiful! I was homeless too. I had lost hope in humanity. But the kindness of strangers helped change my life."
ANOTHER PERSON'S CARING GESTURE
Logothetis was not the only person spreading kindness. In 2015, a young woman noticed a homeless man outside a Dunkin' Donuts store.
He looked for loose change before he walked inside to order something small. Casey Fischer started a conversation with him and bought him a bagel and a coffee. She had no idea how much the gesture meant to the man.
KINDNESS CAN SAVE LIVES
They sat together, and Fischer found out that his name was Chris. When she got up to leave, he placed a note in her hand that revealed she had saved his life.
Chris was on the brink of committing suicide, but he saw a reason to live because of Fischer. Logothetis's actions were also life-giving because they set Moss up for a great future with his child.
Both stories prove that kindness is a powerful force that can save lives, one random act at a time.